A note from our Chairman and Chief Development Officer
When we set out to form Streetworks, our goal was to create a different kind of development company. One that listens before it speaks. One that views development from the street-up, not the roof-down. One that encourages prosperity, not just profitability. One that creates assets for its communities, not just buildings.
Decades later, we're fulfilling that vision every day. We pride ourselves on being great listeners, but we want to become even better. We believe that authentic and enduring development draws on inspiration from as many voices as possible from the surrounding community of businesses and residents; it doesn't come from an outsider's vision being imposed upon them. Sometimes it means that our projects take a little bit longer – and may cost us a bit more – but this spirit of collaboration helps us build spaces that complement their surroundings while building long-term economic and social value in their communities.
After 30+ years of development experience, we like to think that we're still students of how to make our strategy more thoughtful, smart, and sustainable. But, we will make these promises: we will bring passion to our work, we will collaborate with community stakeholders in good faith, and we will reject cookie-cutter development approaches. And, above all, we will strive to be good neighbors each and every day.
Thank you,
Ken Narva Pushing the boundaries of placemaking for 40 years
Developing the destinations of the future requires expertise, perseverance and a proven approach. Streetworks Development understands this opportunity because we've studied it, lived it, and delivered it in communities throughout the country.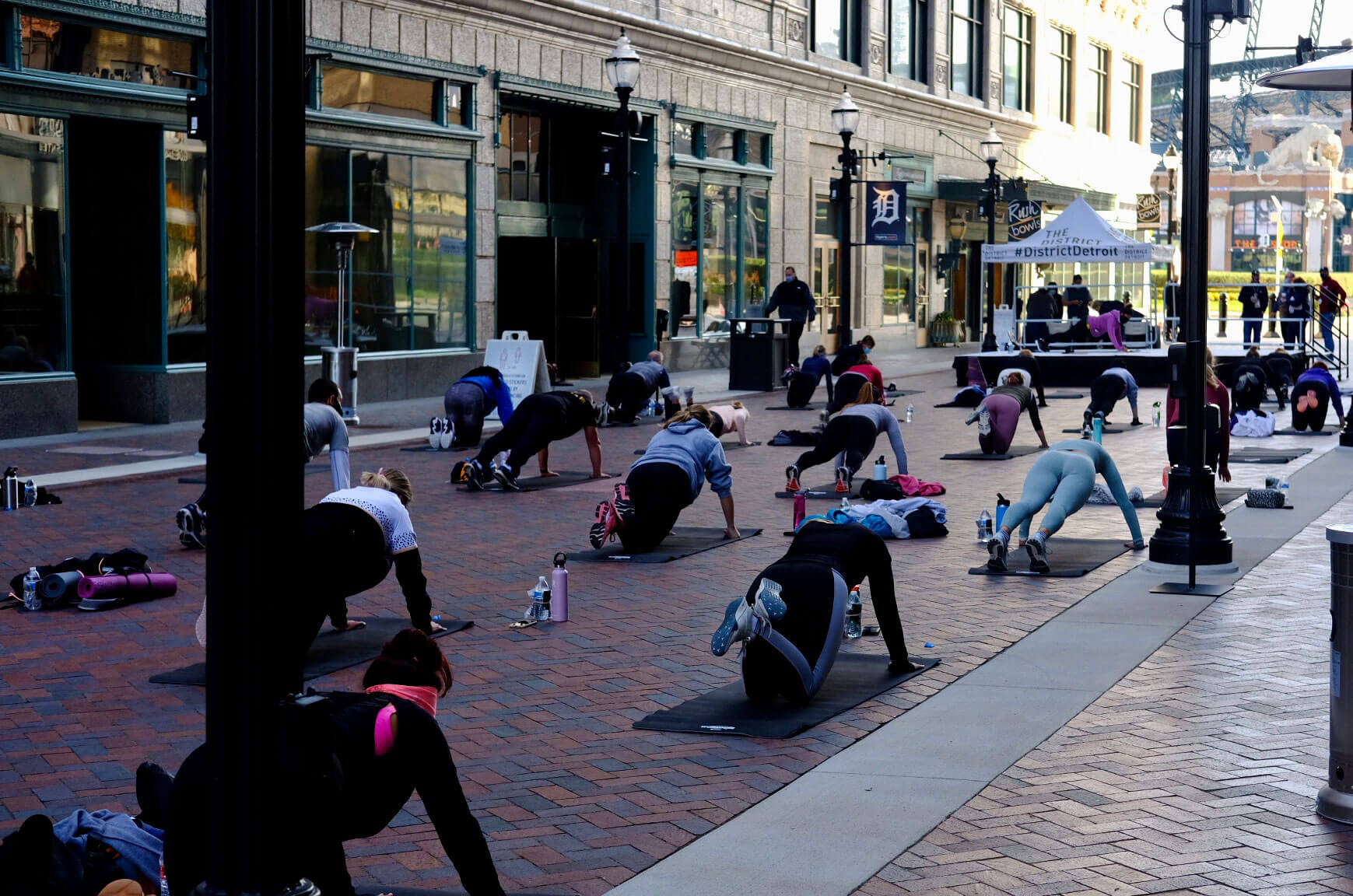 20 million square feet of creative mixed-use development nationwide
A tradition of forward-thinking
Leveraging four decades of experience, we create and reinvigorate urban districts, drive smart development and build the communities of the future. Our team innovates new solutions for public spaces, office, retail, residential, health and entertainment. But, we don't just develop – we listen to residents and stakeholders about the specific needs of their community, and how we can create spaces that they'll be proud to call their own.
The District Detroit
Detroit, MI
Spanning 50 square blocks and anchored by the award-winning Little Caesars Arena, The District Detroit has emerged as one of the world's great sports, entertainment and mixed-use districts.
Little Caesars Arena
Detroit, MI
Streetworks Development acted as the Lead Development Advisor, Design Resource and Senior Construction Manager for the Little Caesars Arena and adjacent mixed-use environments.
Blue Back Square
West Hartford, CT
As Managing General Partner, Streetworks Development's involvement as a principal began with the acquisition of a vacant car dealership to incorporate its development potential with adjacent underperforming properties and town-owned facilities.
Watch Video
Bethesda Row
Bethesda, MD
At Bethesda's premier shopping, dining and entertainment district, Streetworks Development introduced a pedestrian-forward approach to transit-oriented planning, resulting in a series of experiential gathering places.